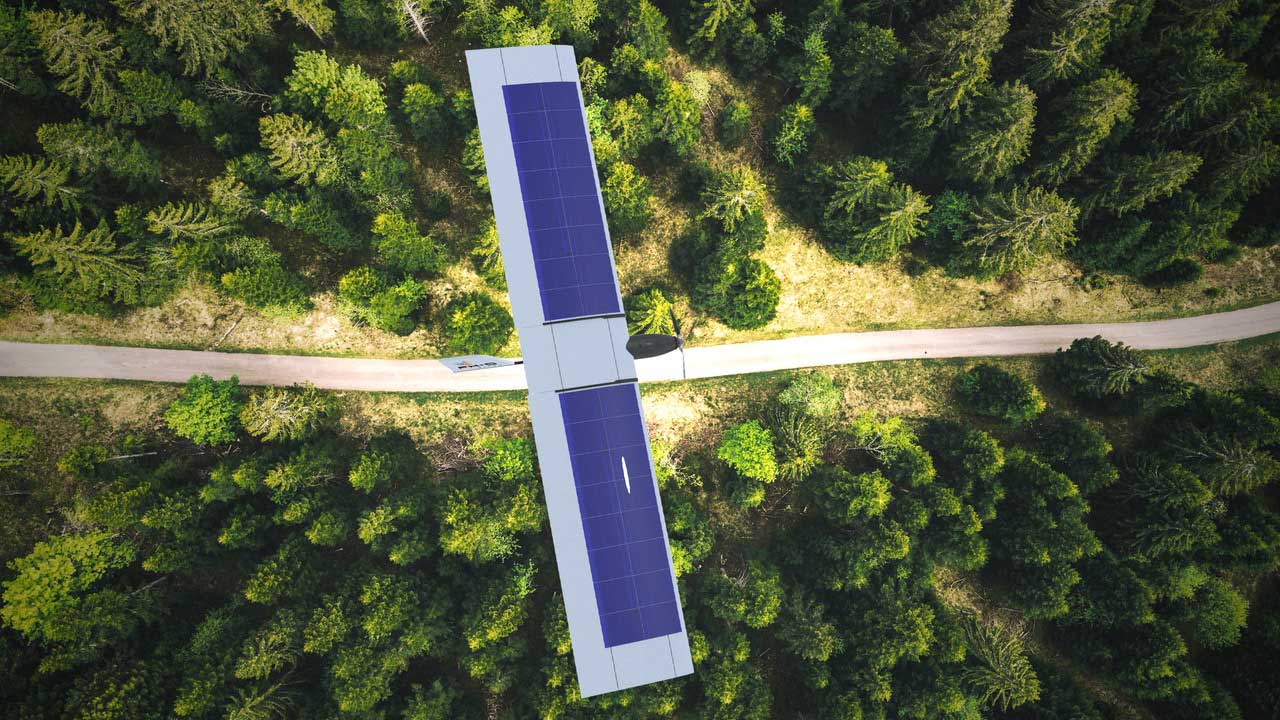 Drones in firefighting missions: the use of new unmanned aircraft to fight forest fires presented at REAS
During the next edition of REAS, the third edition of the national conference dedicated to the use of drones in emergencies will take place. This year the meeting will concern the use of unmanned aircraft for the identification, monitoring and extinguishing of forest fires, which flare up throughout Italy especially in summer. The dozens of planes and helicopters coordinated by the Civil Protection Department, in the summer firefighting campaigns are increasingly joined by multirotor and fixed-wing drones, used by the Forest Carabinieri, the Fire Brigade and also by the regional Civil Protection organizations to control the territory , detect the flames early and perhaps catch any arsonists in the act.
On the occasion of the conference, two brand new "made in Italy" fixed-wing and solar-powered drones, capable of flying during the day for many hours in a row even over long distances, will be presented: the "FireHound Zero LTE", a drone equipped with a sophisticated infrared sensor to identify fires and capable of transmitting the precise coordinates of even a small bonfire, and the "Fire Responder", a vertical take-off and landing drone capable of carrying six kilograms of extinguishing material to be dropped directly on the flames. Both of these drones were developed by Vector Robotics company, in collaboration with NPC Spacemind. More information: www.vector-robotics.space.
At the conference, speeches are also expected from representatives of public bodies, the armed forces and state bodies involved in the fight against fires, also with the use of drones. The organization is managed by the Roman company Mediarkè, in collaboration with the two reference professional events of the drone sector in Italy, Rome Drone Conference and Sea Drone Tech Summit.
DRONES IN FIRE-FIGHTING MISSIONS
The use of unmanned aircraft for the identification, monitoring and extinguishing of forest fires
Friday 6 October 2023
15:00-16:30
Sala Scalvini (first floor, central entrance)
Organizzazione:


Official partner:


PROGRAM:
Egidio Accettulli, official, National Fire Brigade
Andrea Beggio, administrator, Vector Robotics
Gabriele Giorgini, chief operating officer, Vector Robotics
(other speakers awaiting confirmation)
Moderate:
Luciano Castro, journalist, president of Roma Drone Conference and Sea Drone Tech Summit
Participation in the conference is free for REAS 2023 visitors.
For information or contacts: reas.ufficiostampa@mediarke.it