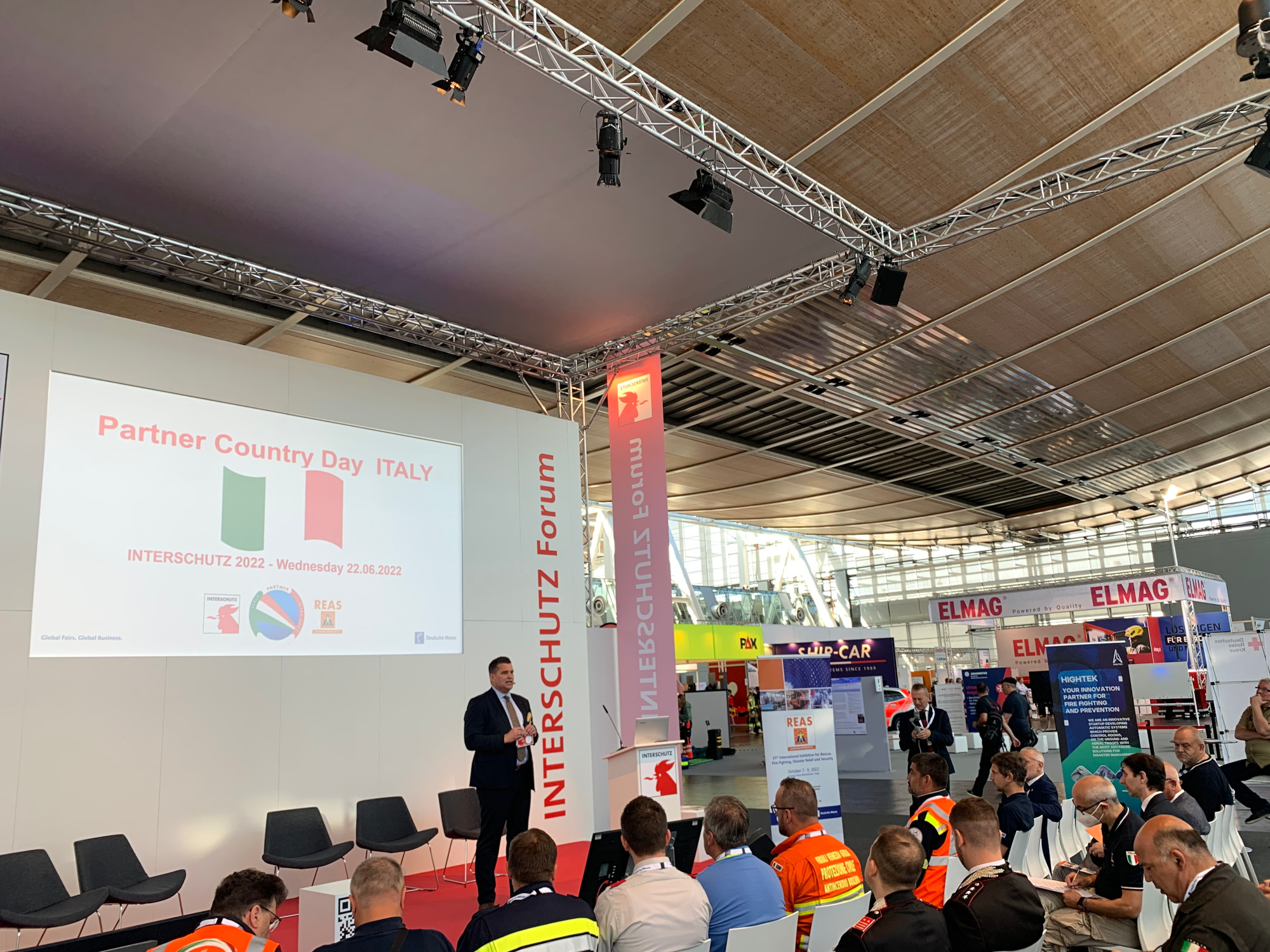 Italy Partner Day: REAS protagonist at INTERSCHUTZ 2022
In the 2022 edition of INTERSCHUTZ, the most important fair in the world dedicated to the safety sector scheduled from 20 to 25 June in Hanover, REAS played a leading role with a stand within the Italian collective and above all with the "Italy Partner Day" "scheduled for Wednesday 22 June. A special day entirely dedicated to the Italian emergency management system and the opportunities offered by REAS 2022 which will be held at Centro Fiera Montichiari from 7 to 9 October.
The "Partner Country Day" counted on the participation of the Head of the Civil Protection Department Fabrizio Curcio who was able to illustrate the peculiarities of the Italian emergency management system to the European partners. Amedeo Aristei, central director of the Civil Protection of Friuli Venezia Giulia, studied the specificities of the region's forest fire prevention system and the methods of intervention of specialized volunteer groups. The all-out confrontation coordinated by Andreas Züge, general manager of Hannover Fairs International GmbH, also saw the participation of Dirk Aschenbrenner, president of the vfdb, Cimolino Hulrik, head of the German Fire Brigade, and Marco Ghimenti, Head of the National Police Department of the Fire and emergency manager.