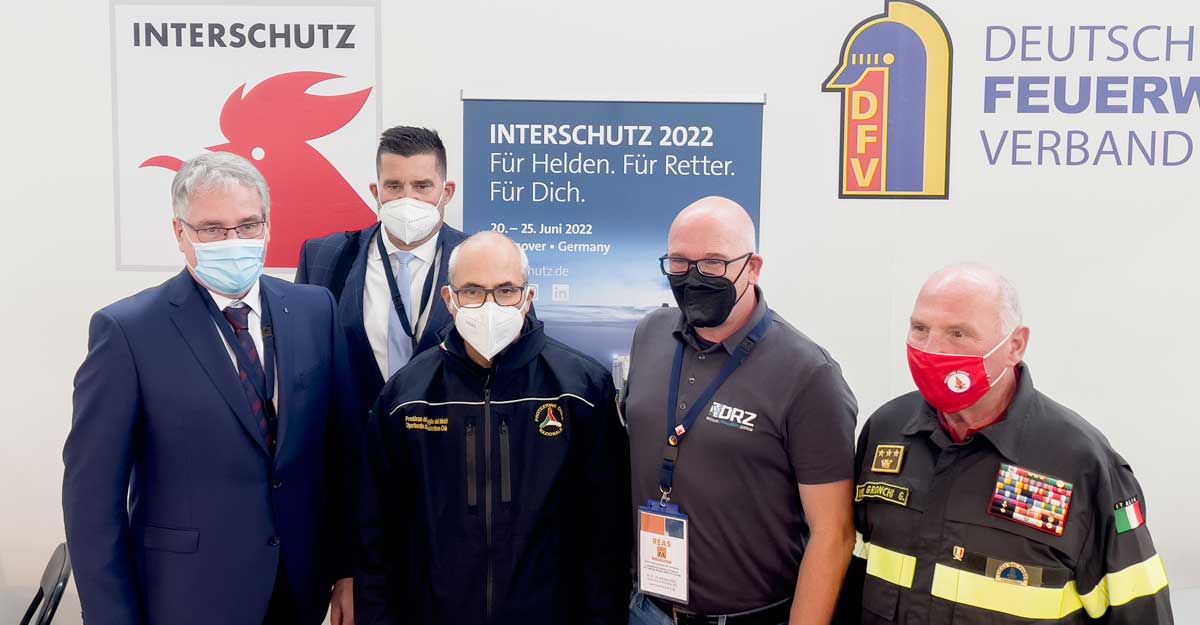 REAS 2022: from 7 to 9 October a comparison on a European scale
Internationalization is one of the key factors in the growth of REAS International Exhibition for Rescue, Fire Fighting, Disaster Relief and Security. The edition scheduled from 7 to 9 October at Centro Fiera Montichiari will be a meeting point for the Italian emergency system and an important opportunity for discussion with European partners. In the three macro-sectors in which the fair is developed – first aid, civil protection and fire prevention – all the main companies operating in the national emergency management protocol will find space, with product innovations, technologies and services available to over 23,000 volunteers and operators who visit the event every year. The presence at the fair of institutional delegations and specialized buyers from abroad is an added value for exhibiting companies that can establish new contacts and present their products on global markets.
"Emergency management is an increasingly complex challenge," says Gianantonio Rosa, president of Centro Fiera Montichiari. "Disasters, pandemics and emergency contexts can only be dealt with effectively by coordinating the forces available in the best possible way. This is why it is essential to share knowledge, experience and resources. With REAS, Bodies, State Bodies, associations and companies have at their disposal a meeting point in which to discuss the objectives to be achieved. "
Establishing a comparison on a European scale and attracting visitors from abroad are fundamental objectives. REAS has been investing for years in this direction, as confirmed by the international fair qualification obtained in 2019 and the recent ISO 25639: 2008 certification by ISFCERT. Since 2013, the event has been a partner of Hannover Fairs International GmbH and INTERSCHUTZ, the world's leading trade fair for the safety sector which takes place every five years in Hannover. In the edition scheduled from 20 to 25 June 2022, REAS will have a leading role within the Italian collective, which will host the technologies and know-how that make our country a virtuous, appreciated and studied model. abroad. The highlight will be the "Country Partner Italy Day supported by REAS" scheduled for Wednesday 22 June. A day entirely dedicated to our country in which to promote the Italian emergency management system, consolidate institutional partnerships and present the unique characteristics of REAS to European players. The goal, in view of the edition scheduled from 7 to 9 October in Montichiari, is to increase the number of visiting specialized foreign buyers and to build together numerous opportunities for technical discussion and exchange of know-how.