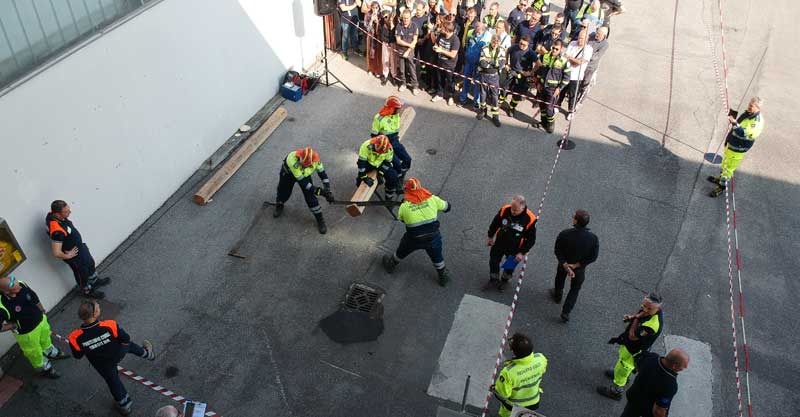 "Giuseppe Zamberletti" Trophy: the complete program of the PROCIV ITALIA event
Saturday 9 October REAS will host the second edition of the "Giuseppe Zamberletti" Trophy promoted by PROCIV ITALIA, National Association of Civil Protection and Health Volunteers. The event will be dedicated to the memory of Giuseppe Zamberletti, founder of the Civil Protection of the Presidency of the Council, former Special Commissioner following the earthquakes in Friuli in 1976 and in Irpinia in 1980.
"The event will be held in the area outside Pavilion 7 bis, used by PROCIV ITALIA", declares Emilio Garau, president of PROCIV ITALIA. "The participation of a warm audience is expected to support the volunteers involved in the various tests."
The Trophy will be divided into a series of tests that will involve numerous voluntary organizations.
1. Launch, junction of three UNI 45 hoses and connection to lance and hydrant; disconnection, rolling up and tidying up of hoses and lance;
2. Practical test on simulated fire using an AIB vehicle;
3. Woodcutter: cutting of wood trunk by using a crosscut saw by two people at a time;
4. Practical test of reversing with AIB off-road vehicle and single-axle truck;
5. Assembly and disassembly AIB modular tank of lt. 6,000.
"After a year of stop due to the COVID-19 Emergency, it is a great satisfaction for the leaders of the National Association PROCIV ITALIA, promoter of the event, to be able to raise the image of Giuseppe Zamberletti as father of the Italian Civil Protection", concludes the president Garau.
The appointment with the "Giuseppe Zamberletti" Trophy is therefore on the morning of Saturday 9 October at the REAS International Emergency Exhibition.