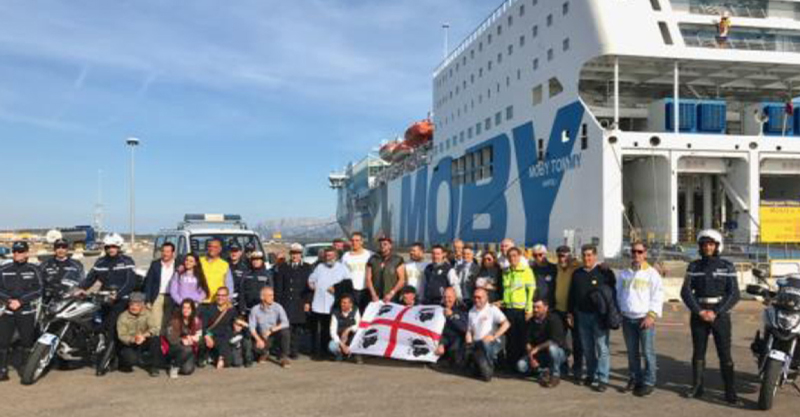 Post-emergency and solidarity: at REAS the value of the "Sa Paradura" experience at the conference promoted by PROCIV ITALIA
Post-emergency and solidarity: at REAS the value of the "Sa Paradura" experience at the conference promoted by PROCIV ITALIA
Solidarity during and after emergencies will be the main theme of the round table "Beyond the emergency: the value of solidarity", scheduled for Friday, October 4 in the framework of REAS International Emergency Exhibition at the Montichiari Exhibition Center (BS).
Mario De Carolis, mayor of Cascia (PG), the central Italian city badly hit by the earthquake of 2016, and Sabrina Licheri, mayor of Assemini will be attending the meeting promoted by Prociv Italia, the National Volunteers Association for Civil Protection and Health. CA), Municipality struck by flood events, formerly Prociv Italia's national headquarters.
In the round table moderated by Andrea Ursillo, a former official of the Presidency of the Council of Ministers – Civil Protection Department, the theme of solidarity in communities hit by natural disasters will be explored, with particular attention to the management of the post-emergency phase.
The opening of the meeting will be reserved by Emilio Garau, national president of Prociv Italia who will illustrate in detail the experience put in place at the Municipality of Cascia, with the initiative "Sa Paradura – A thousand sheep for Cascia".
Prociv Italia intervened in the Municipality of Cascia, one of the hardest hit by the earthquake of 2016, at the disposal of the Presidency of the Council of Ministers – Department of Civil Protection. In three long months of activities aimed at managing the emergency, the relationship of strong human proximity between volunteers and local citizens has favored the birth of numerous charity initiatives, among which the one called "Sa Paradura" of 1, 2 and 3 stands out April 2017.
Sa Paradura is one of the cornerstones of Sardinia's pastoral society. In the ancient communities of shepherds, in the event of disasters, it was customary for each farmer to give a sheep to his colleagues most affected by the disaster, so as to give them the opportunity to resume their activity and recover through work.
In January 2017, Emilio Garau (Prociv Italia) and Gigi Sanna (Istentales) proposed "Sa Paradura" to the municipal administration of Cascia. Once the administrative difficulties had been overcome, the organizational machine was set in motion and, in the days from 1 to 3 April, took the form of a donation of a thousand sheep to the Municipality of Cascia. The initiative was a real help for the local community and, at the same time, a big party dedicated to friendship and cultural exchange.
To seal this bond of brotherhood, a year later, from 1 to 3 June 3018, the shepherds of Cascia brought back to Sardinia some lambs born of the sheep received as a gift and a statue of Saint Rita donated to Prociv Italy as a sign of gratitude.
The round table scheduled at REAS on 4 October, in addition to exploring the issue of post-emergency management, will be an opportunity to illustrate the contents of this solidarity initiative fielded by Prociv Italia, through the voice of the protagonists.