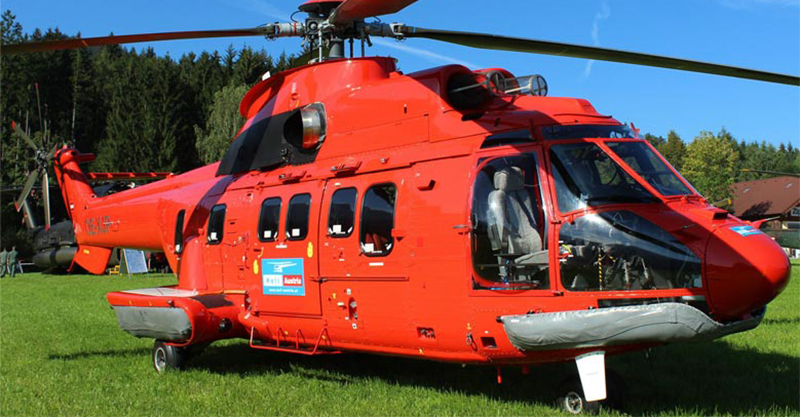 The largest helicopter of the Civil Protection: HELI Austria and Misericordie d'Italia bring the super Puma to REAS 2019
The largest helicopter of the Civil Protection: HELI Austria and Misericordie d'Italia bring the super Puma to REAS 2019
S332 or better Super Puma, as the giant multi-purpose helicopter of the French manufacturer Aérospatiale is called.
He is a true all-rounder in civil protection missions. If necessary, he can evacuate more than 25 people or transport rescuers. In forest firefighting missions it brings thousands of liters of water into its external cargo tank.
In addition, loads over 4 tons can be transported. The specialized operator HELI AUSTRIA, which has in use more than thirty helicopters of different types, this year was again operational with this air giant in fire services in southern Italy.
The experience was very positive, as the helicopter proved to be very agile despite its size. In addition to the Super Puma, his little brother H125 Écureuil will also be present at the fair.
This agile means will be used in collaboration with Misericordie d'Italia to hold courses on the correct approach to the helicopter. In addition, every day panoramic flights can be booked on-site at discounted prices.
As a special highlight for the visitors of the first day of the fair (04.10.19), at 3:00 pm both helicopters will fly over the trade fair center several times, before landing in front of the public. Don't miss this unique experience!