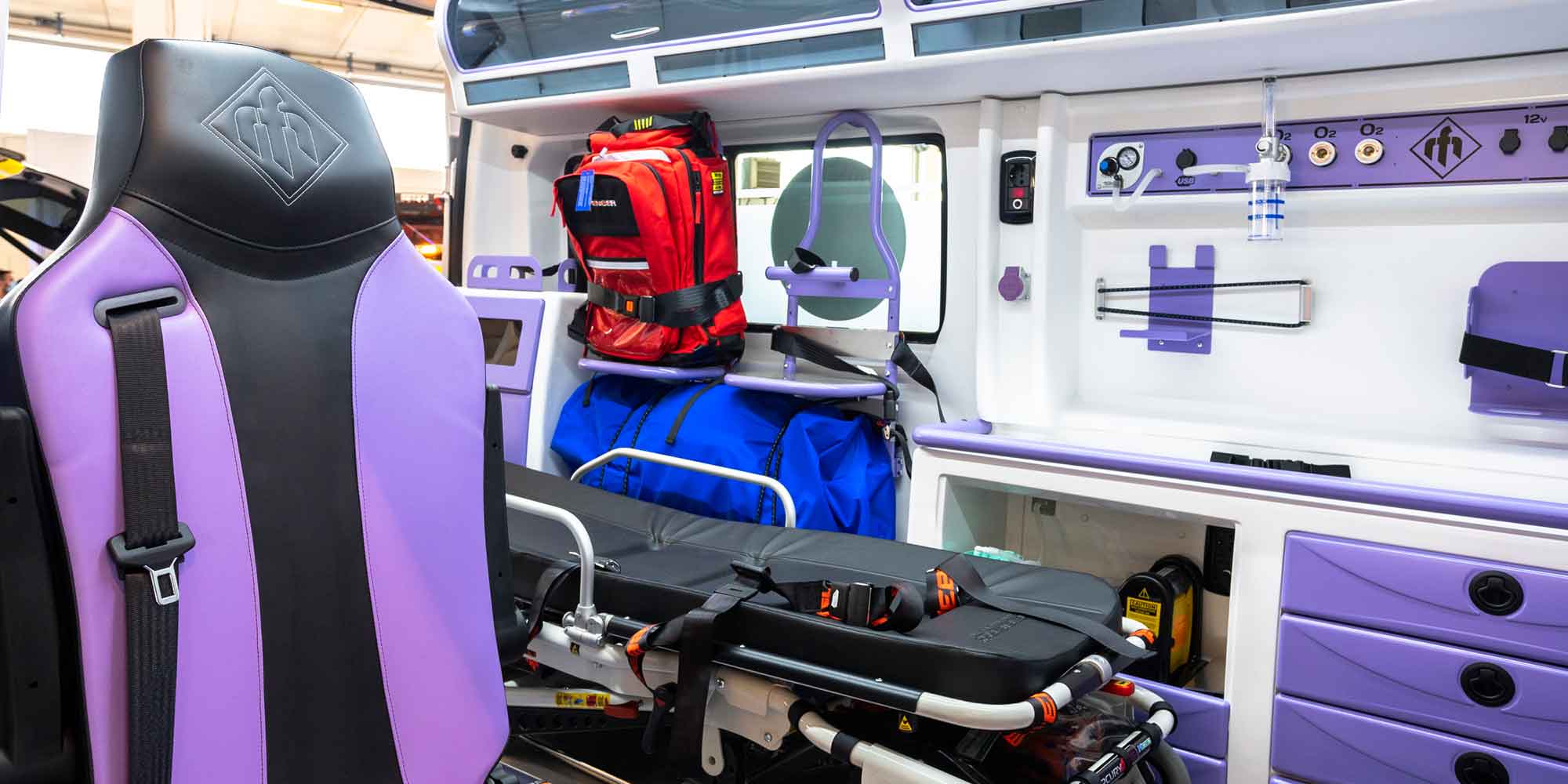 Sanctification processes for ambulances: the Rescue Press workshop at REAS
In the occasion of REAS 2022 Rescue Press organizes an in-person workshop to understand the best sanitation methods for ambulances, maxi-emergency systems and special rescue vehicles. In double session, the workshop is organized together with Focaccia Group which will present the new FG MICRO hydrogen peroxide sanitization system.
The pandemic has left us many good practices to make our ambulances safer. But – unfortunately – the sanitization we have used up to now has had the defect of making the surfaces of the vehicles more and more corroded, and less and less resistant. This is why the first step to be placed in order to continue to have safe and clean ambulances is to identify the best sanitation procedures, at reasonable costs, and which can be carried out in a short time.
For this reason Rescue Press – together with the Italian society of territorial nurses and the contribution of Focaccia Group, will carry out a workshop to explain the best and main recommendations from a functional and operational point of view to carry out complete sanitization and cleaning of the vehicles.
WHERE: IN REAS, MONTICHIARI (BS) FROM 7 TO 9 OCTOBER 2022
FRIDAY 7 OCTOBER / SCALVINI ROOM AT 10.30
SATURDAY 8 OCTOBER / THREE ROOM AT 2.30 pm
At the end of the workshop Focaccia Group will carry out practical training to evaluate the most suitable sanitation systems based on new hydrogen peroxide atomization technologies, certified according to the 17272: 2020 regulation.
THE TOPICS OF THE WORKSHOP
Sanitation: review of systems and literature on the best cleaning processes that can be used today
The Regulation: explanation of the regulation 17272: 2020 on cleaning surfaces to reduce viruses and bacteria by 99.99%
Timing and organization: between sanitization and cleaning, which path to follow to speed up the times while guaranteeing maximum safety
Implementation: deepening of the technologies to sanitize a vehicle with hydrogen peroxide in a safe way
The workshop with free access. Participants will be given a special promotion created exclusively for the REAS 2022 fair and dedicated to all Italian rescue associations.