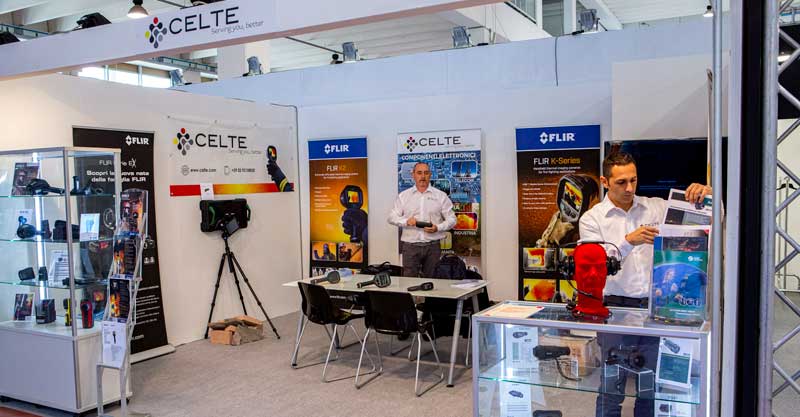 CELTE at REAS: the best technological support for security operators
Operations involving the Fire Brigade, the Civil Protection, the State Forestry Corps and other Bodies often involve actions in areas affected by fires or, more generally, by dangerous situations. For this reason Celte S.p.A. supports the operators in providing the best technological support for their safety.
In particular, infrared cameras play a fundamental role in these situations, especially after the improvement of mass production techniques and the growing economic sustainability of components and raw materials. In fact today these devices are more accessible for any professional operator, including those in the fire-fighting sector.
Among the highly anticipated innovations in the sector, Celte S.p.A. will preview the Scott Sight integrated thermal imaging camera, which can be integrated into the AV3000HT positive pressure mask. A true revolution that frees rescuers from carrying heavy thermal imaging cameras by hand!
The Scott Sight sends a wireless image in the 160 x 120 format to the display in the mask. Using an infinity lens with auto-dimming, free of environmental obstacles; the display therefore allows a clear and safe view!
Go to the PRODUCT SHEET
Other products at the show include mono or biocular cameras and thermal imaging cameras from the Teledyne FLIR K Series and the Avon Mi – Tic Series, all available on our website along with a wide range of models.
Go to the DEDICATED SECTION