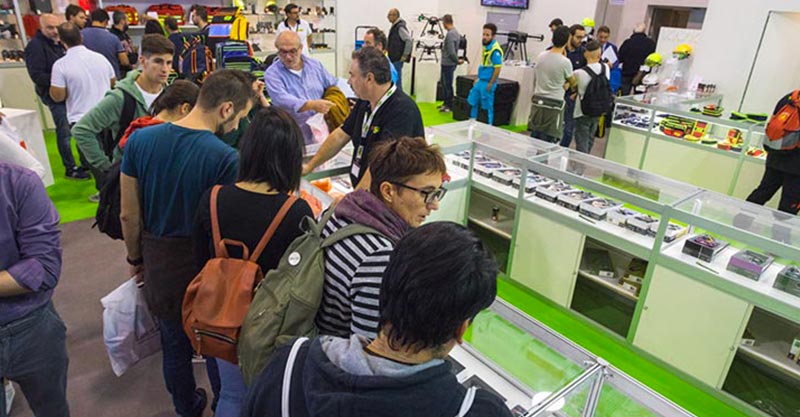 REAS, a European showcase
REAS, a European showcase
The 2019 edition of REAS International Emergency Exhibition scheduled from 4 to 6 October at the Centro Fiera di Montichiari (BS) is confirmed as rich in contents for the sector operators. The fair will occupy eight pavilions of the fairgrounds, involving institutions, state bodies and companies in a comprehensive debate on the national emergency management system.
Even the properly commercial spaces confirm the relevance of REAS, an event that, over the course of a twenty-year history, has been able to refine the merchandise offer also in terms of quality. The trust of the main players in the sector that choose REAS every year has allowed, from edition to edition, to broaden the exhibition offer with farsightedness, with new grafts in line with the quality level of the event. The objective is a fair aimed at specialization, capable of giving representation to all the instances of the emergency system.
In this perspective, a boost to innovation came from the partnership between Centro Fiera di Montichiari and Deutsche Messe. REAS, in fact, is an event "powered by INTERSCHUTZ", the most important trade fair in the world for the safety sector, which is held every five years in Hannover. The coordinated commercial work has made it possible to increase the number of exhibiting companies from abroad and, above all, the share of foreign operators and buyers at the fair, with a positive impact on the territory. The qualification of "international fair" is recognized at REAS according to current legislation. The event is therefore a precious appointment to establish new contacts also on a European scale. In a phase in which the opening to foreign countries is a fundamental key of development for Italian companies, a fair like REAS, leader in the territory and showcase on European markets, is a unique opportunity for companies in the emergency sector.
From 4 to 6 October, therefore, REAS International Emergency Exhibition is at the Montichiari Exhibition Center with an absolute level exhibition offer. Focus, as usual, on the three key sectors for the emergency system: Civil protection, first aid and fire prevention.