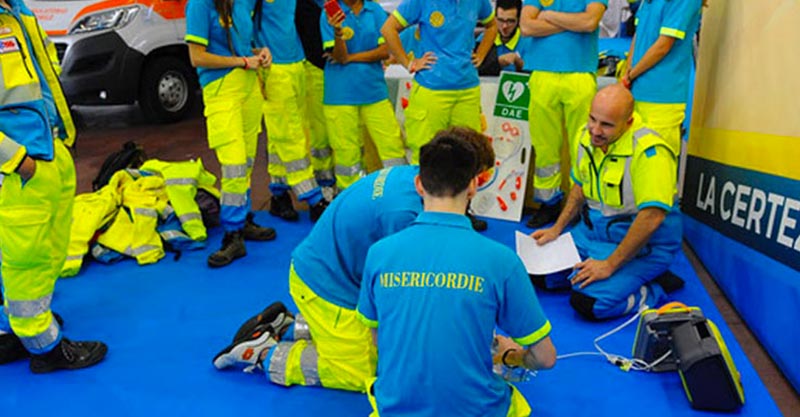 Misericordie d'Italia turns 120 years old at REAS
Misericordie d'Italia turns 120 years old at REAS
The Italian Mercies will also be at REAS for the 2019 edition, to celebrate the 120th anniversary of the "Movement" at the International Emergency Exhibition.
The National Confederation of Mercies of Italy has already confirmed its presence at REAS 2019 which will be held at the Centro Fiera di Montichiari from 4 to 6 October. As always, it will be an opportunity to present a "Movement" born over 8 centuries ago and which has embarked on a common path for 120 years.
Even within the Emergency Fair will be found moments to celebrate this important anniversary, with sections dedicated to history and to all the activities that the Mercies have developed and carried out together in 120 years.
In addition to this, in the pavilion of the fair it will be possible as usual to admire the numerous innovative emergency vehicles dedicated to every type of criticality, together with the vintage ones and above all the usual training courses will be held open to all and moments of deepening on the most important activities carried out by the Confederation.