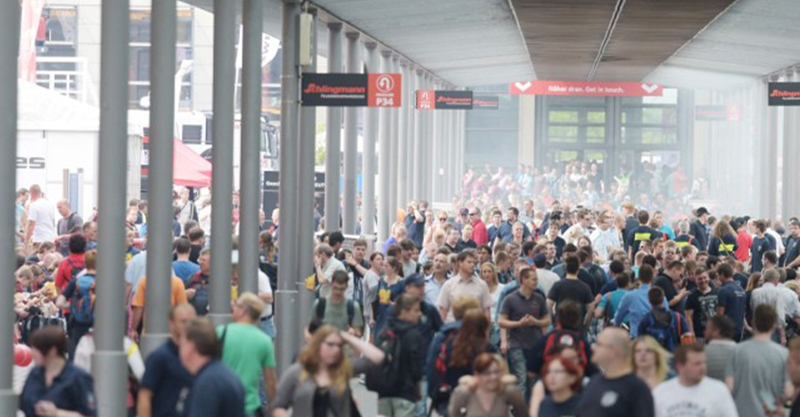 INTERSCHUTZ 2020 at REAS
INTERSCHUTZ 2020 at REAS
On Friday 4 October, the exclusive INTERSCHUTZ @ REAS event will be organized at REAS to present the next edition of INTERSCHUTZ, the world's leading trade fair for the Safety sector, which, after nine months from its next edition, has already exceeded the record number of 1000 exhibitors.
The world's leading exhibition of fire and rescue services, civil protection and security will be held in Hannover from 15 to 20 June 2020 and will focus on interconnection and digitalization, two increasingly topical issues with a central role for all areas of protection and rescue.
The presentation event, which will be held on Friday 4 October at 5.30 pm in the meeting room of the Bergomi Museum, is by invitation and is aimed at journalists, companies in the sector and operators from the world of Italian volunteering. Speakers include Martin Folkerts, Global Director of INTERSCHUTZ, Dirk Aschenbrenner – President VFDB (German Association for Fire Protection), Harmut Ziebs – President of DFV (German Association of Fire Brigades), Andreas Züge, General Manager of Hannover Fairs International GmbH and Ezio Zorzi, Exhibition Center Director.
With the occasion, Italy's participation in INTERSCHUTZ as Partner Country will be officially announced and with the country day set for Wednesday 17 June 2020.
For more information:
HANNOVER FAIRS INTERNATIONAL GMBH – Hannover Fair
info@hfitaly.com Tel. 02 70633292