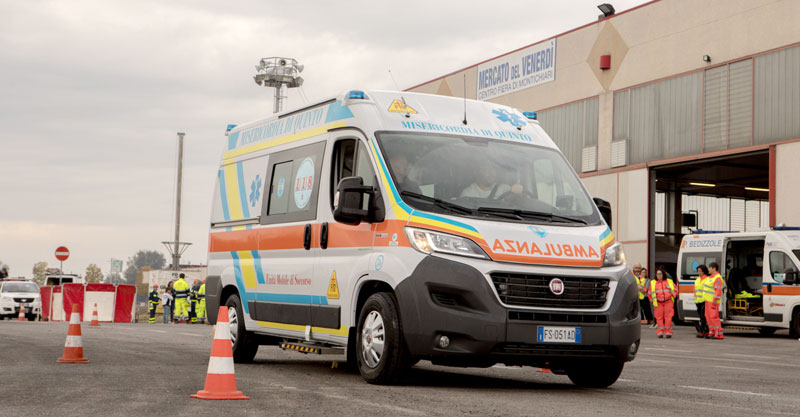 At REAS the Driver of the Year Trophy and the Formula Safe Driving training events
Formula Guida Sicura confirms its presence at REAS with a stand at the fair and two engaging events open to all. The first is the E.M.O. aimed at drivers of medical vehicles which will take place in the days preceding the Show, Wednesday 6 and Thursday 7 October. Two days that will prepare students to acquire the skills necessary for a better management of the health vehicle from a theoretical, methodological and practical point of view. Registrations are open on the website www.formulaguidasicura.it or by calling 0564 966 346.
The second appointment is the ninth edition of the "Driver of the Year" Trophy. The event, a "classic" of REAS, is scheduled for Saturday 9 October. Participation is free. Interested parties can register by calling 0564 966346 or directly at the fair at the Formula Guida Sicura stand.
For Formula Guida Sicura, the new edition of REAS also represents an opportunity to raise awareness of another important novelty of this 2021. This is the new training course called "Specialized Driving Technician". This figure, completely new in the world of associations, will be able to manage information, training and benefits related to safe driving in the health sector, for the benefit of the association in which it operates. The associations that decide to invest in this figure will be completely autonomous in the training of all their drivers.
The training course does not provide for specific participation requirements, it is open to all those who work within the association, regardless of the role held.
The REAS will therefore also be an opportunity to deepen the debate on road safety, the professionalism of the drivers who drive medical vehicles and the birth of new specialized figures within the individual voluntary associations.