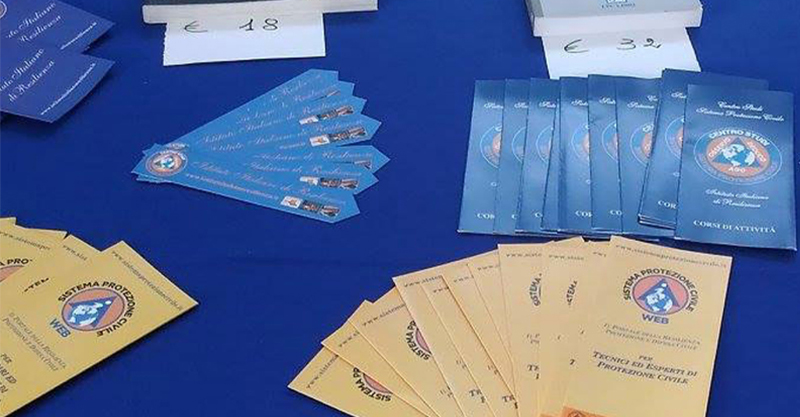 The Italian Institute of Resilience at REAS
[vc_row][vc_column][vc_custom_heading text="The Italian Institute of Resilience at REAS " font_container="tag:h1|font_size:30px|text_align:left|color:#df872d" use_theme_fonts="yes" css_animation="fadeInUp"][vc_empty_space height="30px"][vc_zigzag color="custom" align="left" el_width="10″ custom_color="#df872d"][vc_empty_space height="60px"][vc_column_text]
The Center for Civil Protection System Studies – Italian Resilience Institute will also be present this year at the 2019 edition of REAS. The activities of the Civil Protection System are now a fixed point of reference within the fair and this year courses and activities will also be proposed.
The Civil Protection System was founded in 2009 as a telematic technical magazine (www.sistemaprotezionecivile.it) and in 2010 it was enriched with a study center. The institute develops activities in the field of Disaster Risk Reduction (DRR), adopting the United Nations Guidelines – International Strategy for Disaster Reduction (UN-ISDR) such as the Hyogo Framework for Action (HFA 2005-2015) and the Sendai Framework for Disaster Risk Reduction 2015-2030 (2015-2030).
The main purpose of the Study Center is the construction / reinforcement of disaster-resilient communities, ie the mitigation of the consequences of extreme events and the consequent reduction of the emergence magnitude. To achieve this, it operates in the three sectors of Security, Civil Protection and Civil Defense with a view to promoting a "culture of prevention" in the three areas of Disaster Management, Disaster Mitigation and Disaster Preparedness, through actions of an informative, formative and informative nature. of research.
[/vc_column_text][/vc_column][/vc_row][vc_row][vc_column][vc_column_text]
[/vc_column_text][/vc_column][/vc_row]